Places to visit
Apartments M&I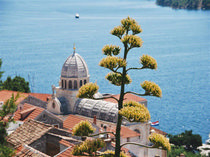 Šibenik
The historic town of Sibenik is the center of cultural events. International Children's Festival is just one example. The most important monument is the St. James cathedral, a masterpiece of Croatian architecture under the protection of UNESCO. Sibenik boasts numerous churches and cobbled streets where you can enjoy a stroll or a meal in a restaurant. More about Šibenik.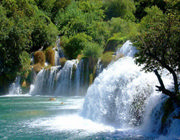 Krka
National park
Krka National Park is a spacious, almost entirely preserved park of exceptional natural value. It is famous for its numerous lakes and waterfalls. Inside the park there is Visovac island, with a Catholic monastery. Park can be visited by foot and by a pleasant ride by boat. In spring and summer you can swim in one of the lower lakes. More about Krka National park.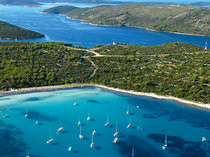 Kornati National park
The Kornati archipelago is the most indented group of islands in the Mediterranean, located in central Dalmatia, not far from Sibenik. It includes 140 uninhabited islands, islets and rocks on the surface of only 70sqm. In summer Kornati islands are characterized by three colors: blue color of the sky, deep blue color of the sea and between them, the enchanting whiteness of islands. Once you see it, it will forever remain in your memory! More about Kornati National park.